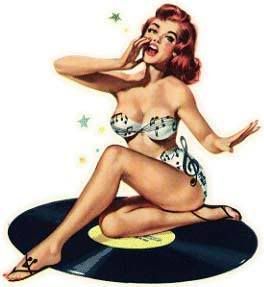 Time for my five favourite records of 2010. I'm telling you, as much fun as it is to do, ranked lists are
tough.
So feel free to put anything you think I missed or any lists of your own in the comments where I can
judge
appreciate them.
Or if you hate me personally, just go ahead and put that in the comments. It all brings extra site hits, so I win either way.
If you missed #11-#6 you can find them
here
. And #5-#1 are:
#5. Local Natives, Gorilla Manor
There is not a track out of place on this album-- it has a distinct, memorable sound and is confident as hell. After all, it takes balls to
go toe to toe with
Talking Heads,
and even more talent to come out ahead.
And those
drums,
man. Those driving drums make every song impossible to turn off.
#4. Arcade Fire, The Suburbs
Even a couple months ago, I thought this album was only alright and never would have predicted it being on this list. But for reasons beyond me, I kept pressing play and the more I listened to it the more I wanted to listen to it. It's not that it grew on me-- it's more like I began to
get
it.
And yes, I know that sounds really, really pretentious.
(For personalized video go
here
. Type in your childhood address, watch, cry, repeat.)
#3.Beach House,
Teen Dream
Back in the summer my best friend announced that "this is the most
beautiful
album of the year."
"It's only August," I said. "Give it a bit."
Goddamn. He was right.
#2. The Black Keys, Brothers
It doesn't matter what kind of music you listen to--everyone likes the Black Keys. So if you don't like this album you must be a tone-deaf Nazi. It's the only way.
#1. The Tallest Man on Earth,
The Wild Hunt
You know an album is special when you stop a conversation to find out what's playing, which is exactly what I did the first time I heard
Kids on the Run
. And if I owned this album in a non-digital format, it would be worn out. It's honest without being hokey, upbeat without being inane, spare but not simplistic, wistful not moping, classic not tired...and all in
Kristian Matsson's
trademark warble that threatens to break your heart. Every. Single. Time.